This year's Black Friday sees more than 100 bridal items added to our once-chance only sale.
Included in the sale, which ends on Sunday, are Bridal Gowns priced between £200-700, Bridesmaids dresses between £10-100,  Veils under £100 and Tiaras under £50.
Designers include Morilee, Mary's Bridal and Lo'adoro and there are some amazing discounts to be had – meaning you can spend more on other things for your wedding day.
For your chance to see our amazing offers please book an appointment at our Stoke-on-Trent store using our online chat or via our booking form.
Don't forget – these offers must end this weekend – don't miss out.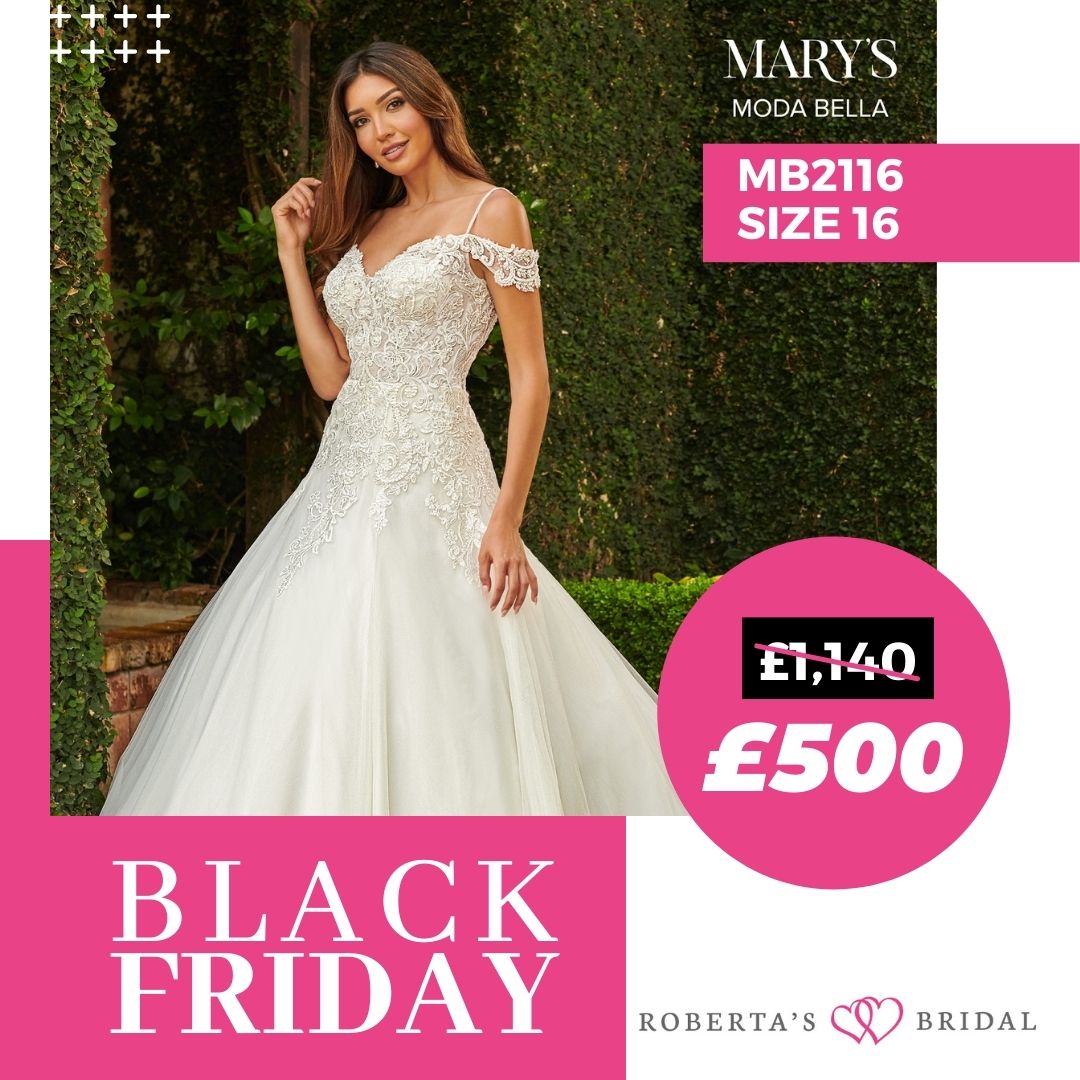 Mary's Bridal
MB2116
Size 16.
Usual price £1140
Black Friday price £500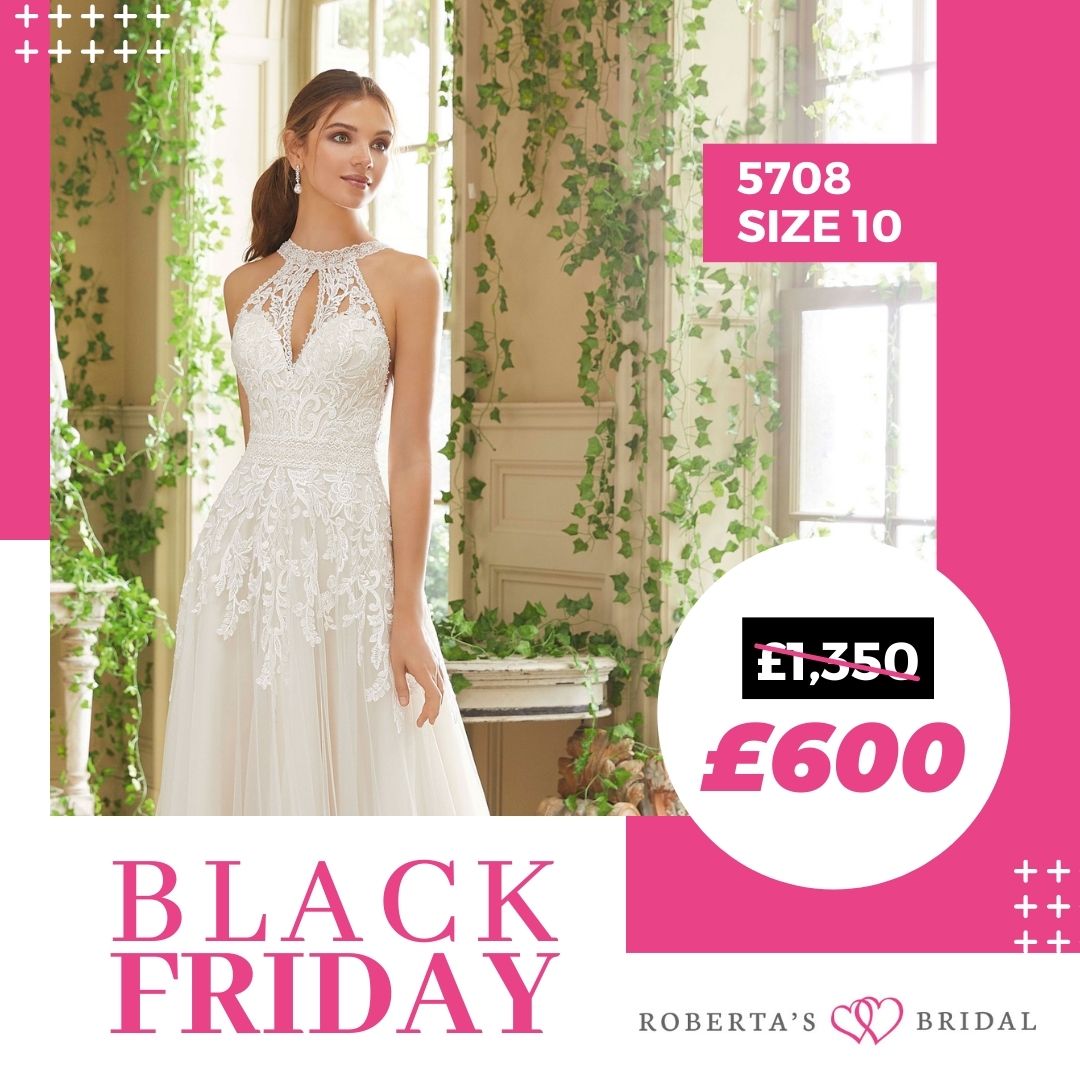 Morilee
5708
Size 10
Usual price £1350
Black Friday price £600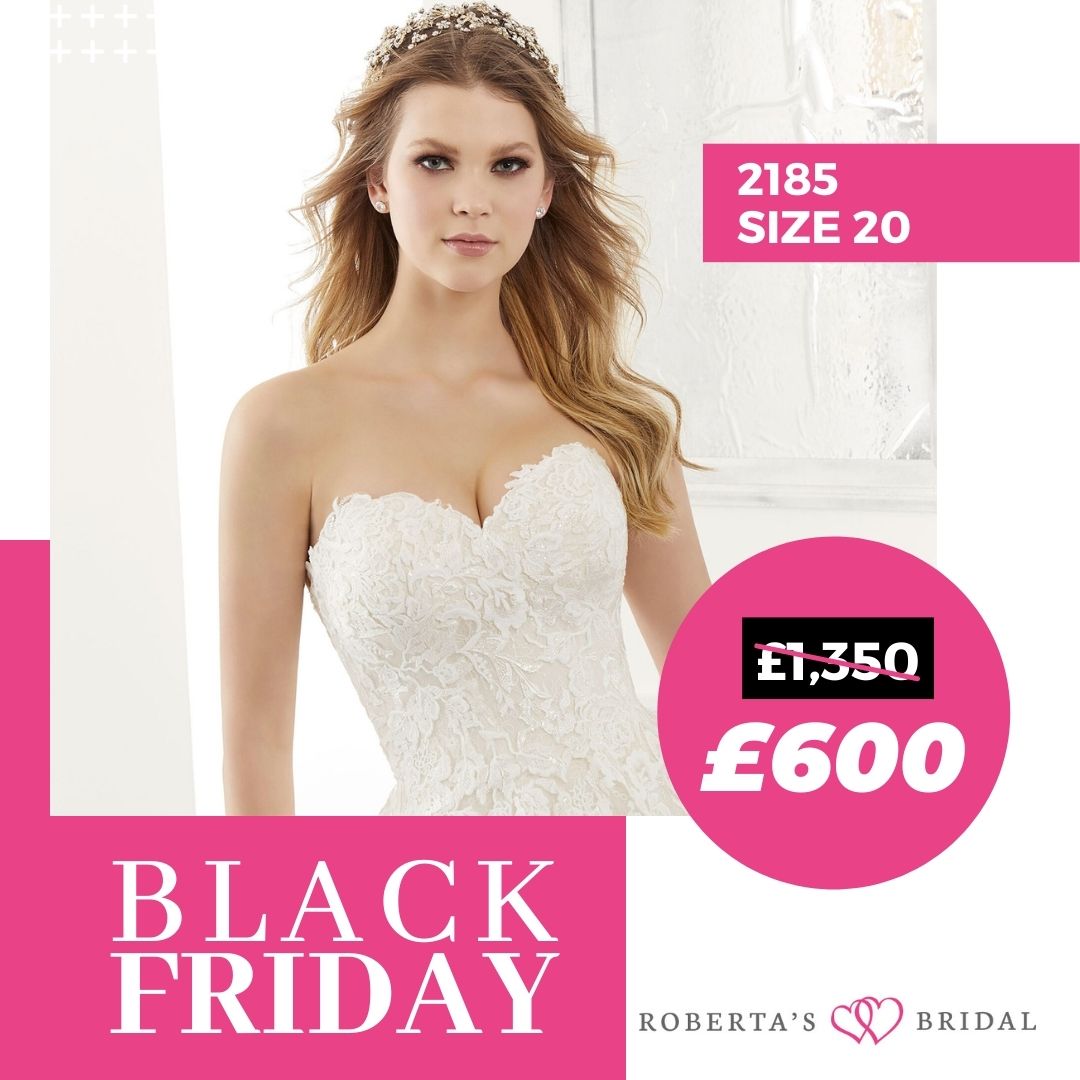 Morilee
2185
Size 20
Usual price £1350
Black Friday price £600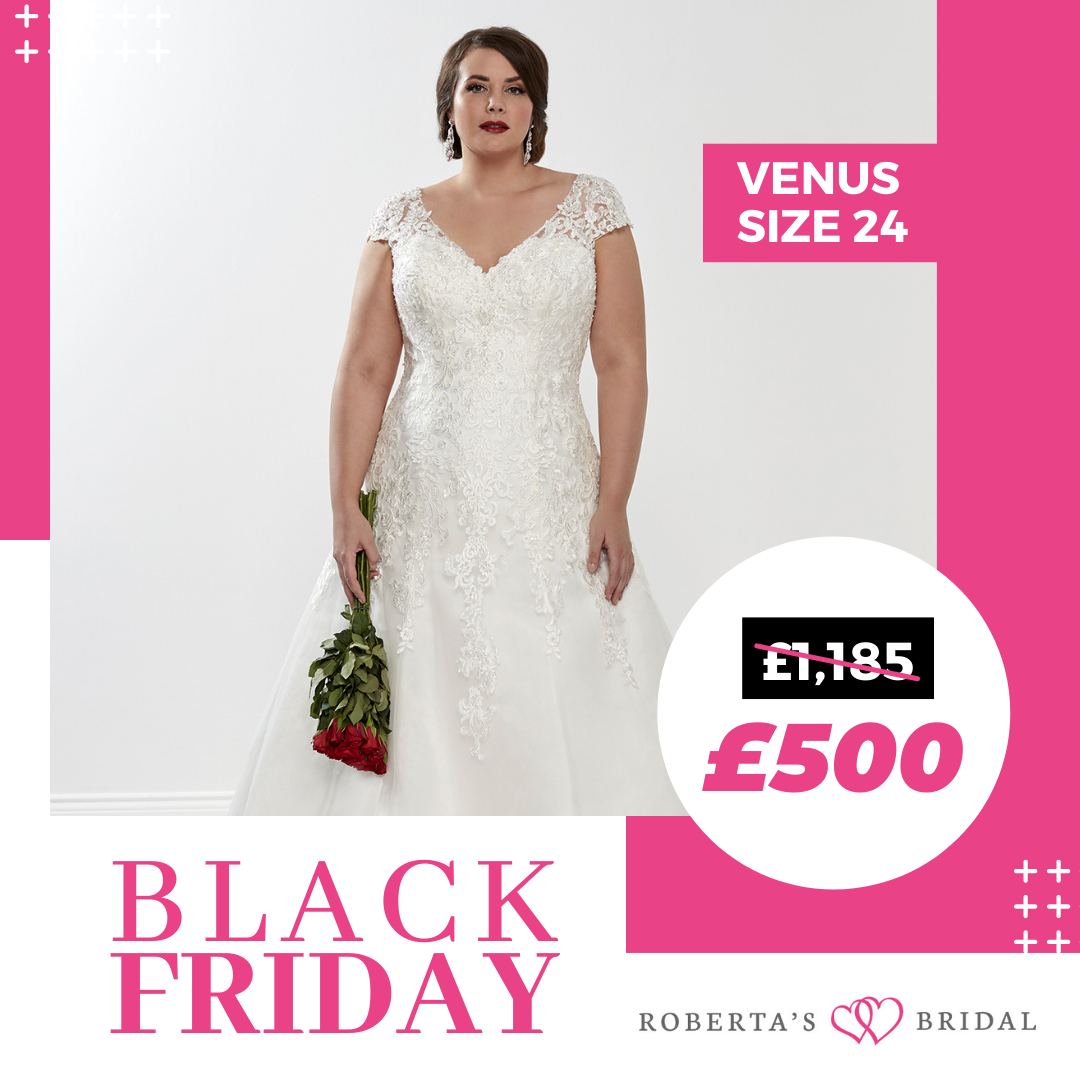 Romantica
Venus
Size 24
Usual price £1185
Black Friday price £500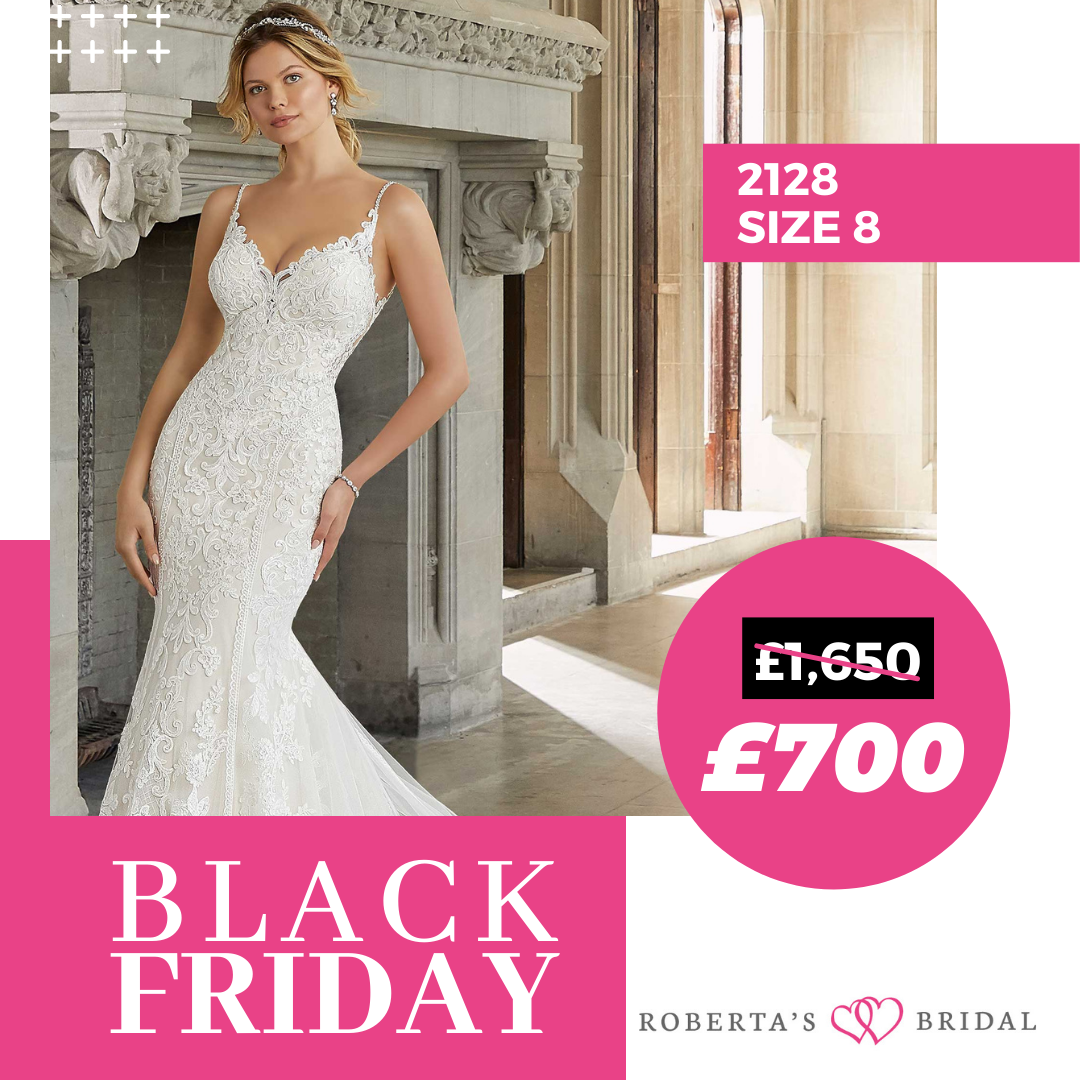 Morilee
2128
Size 8
Usual price £1650
Black Friday price £700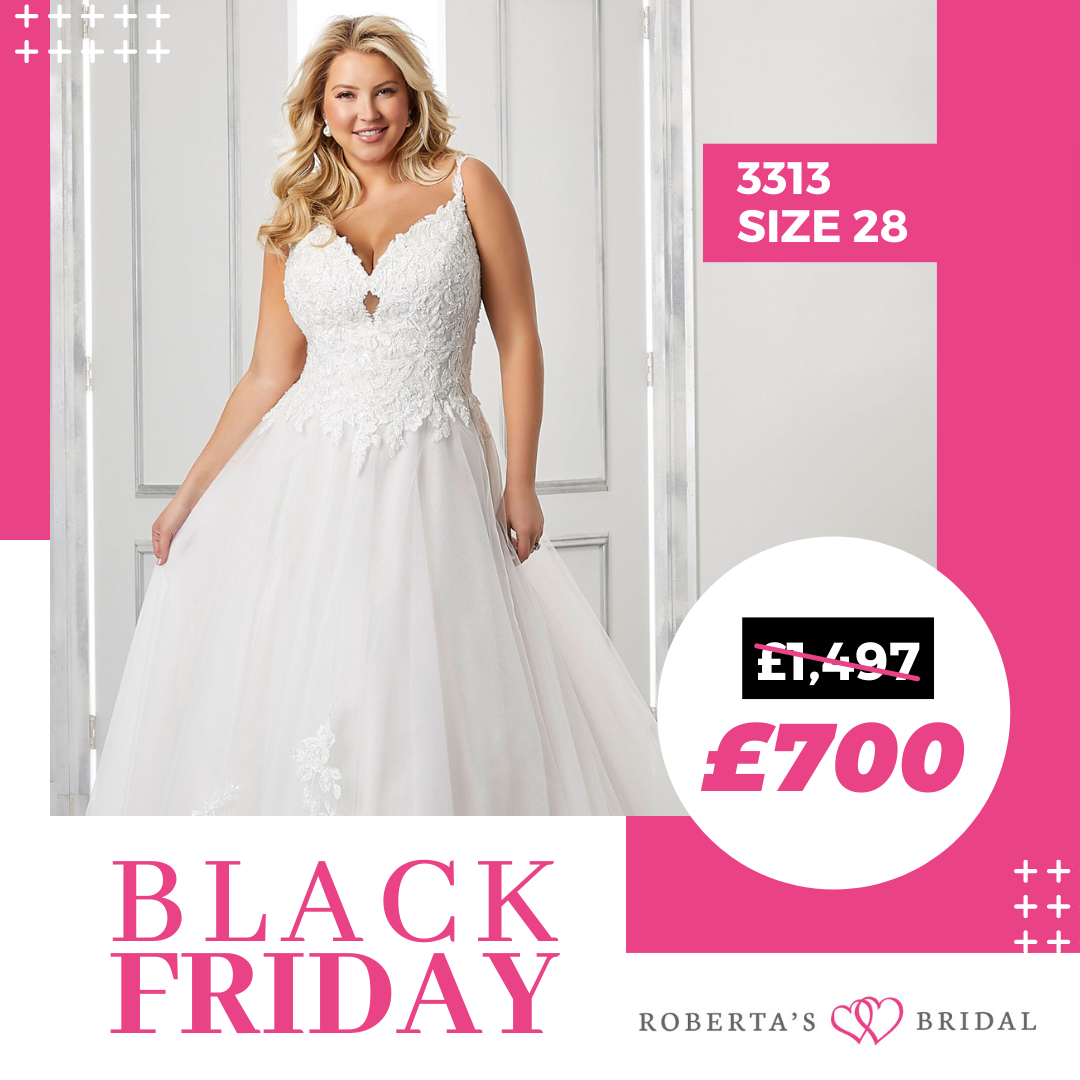 Morilee
3313
Size 28
Usual price £1497
Black Friday £700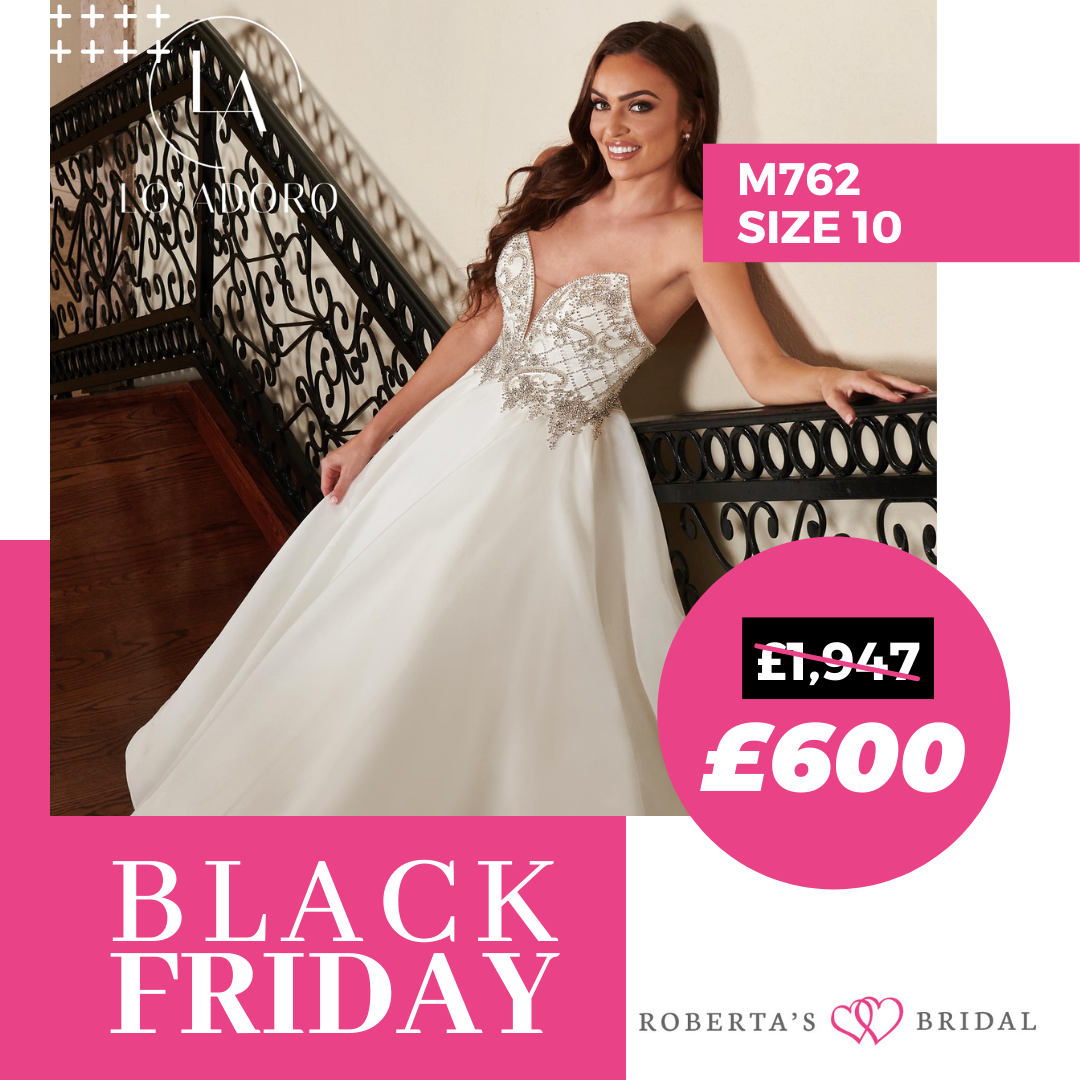 Lo'adoro
M762
Size 10
Usual price £1947
Sale price £600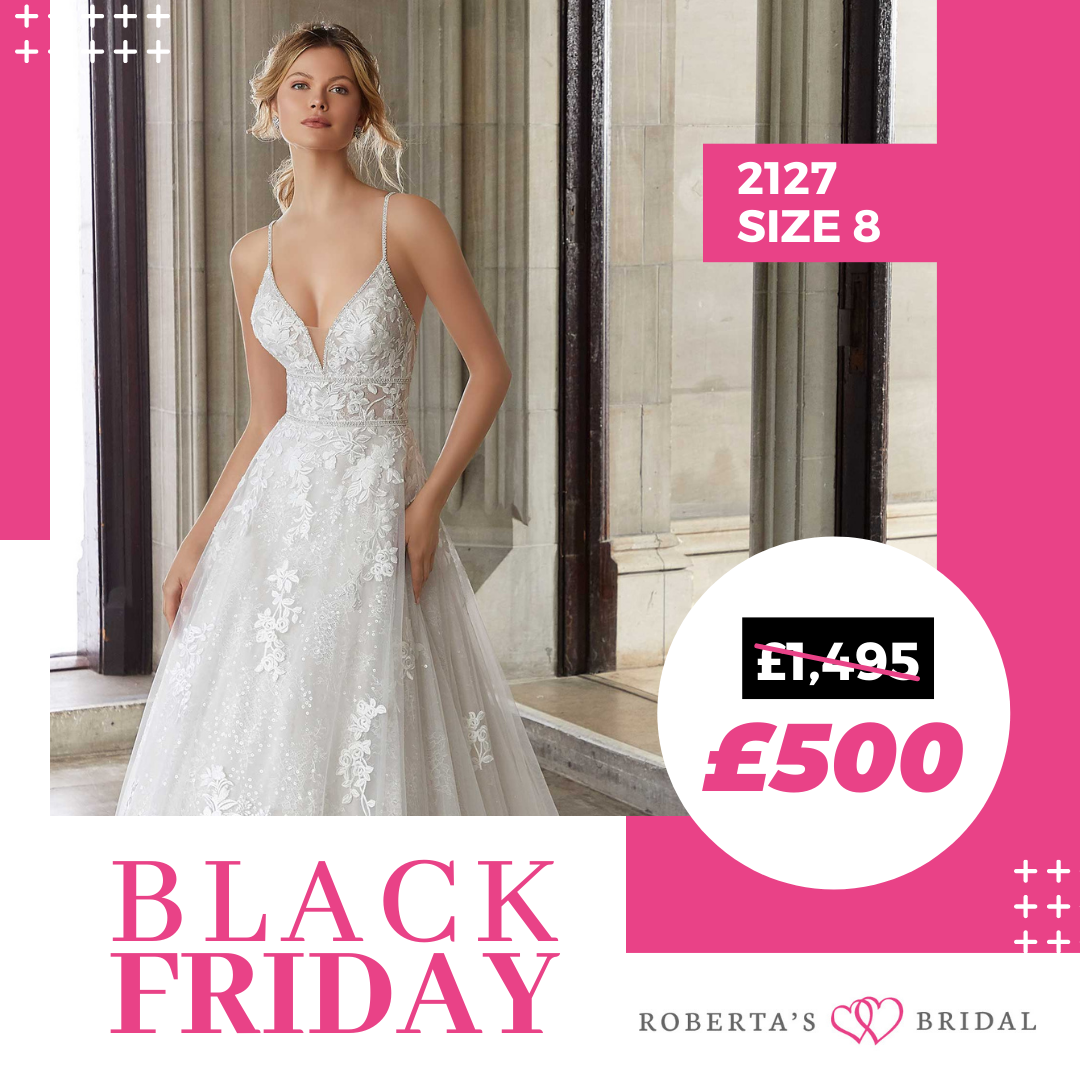 Morilee
2127
Size 8
Usual price £1495
Black Friday £500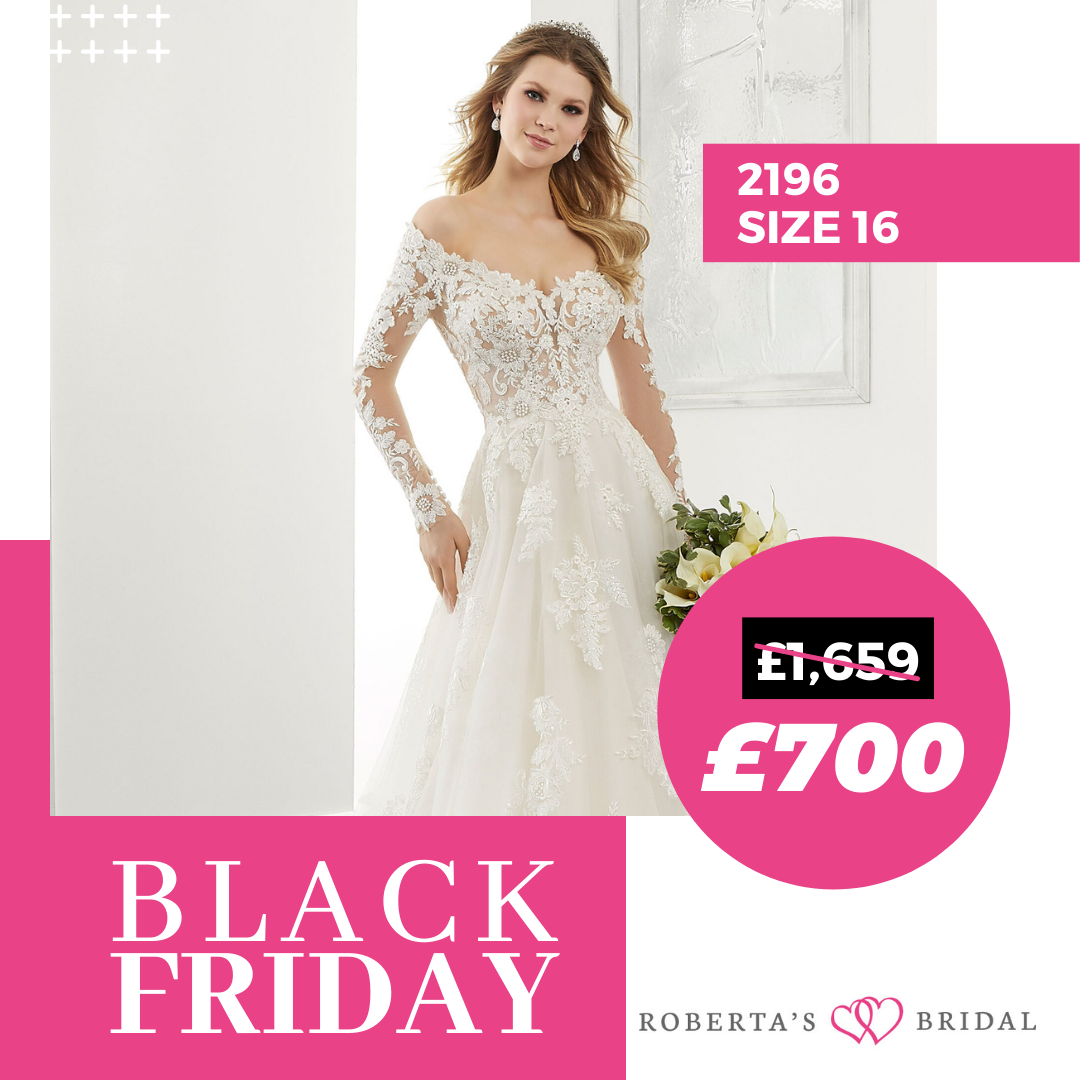 Morilee
2196
Size 16
Usual price £1659
Black Friday £700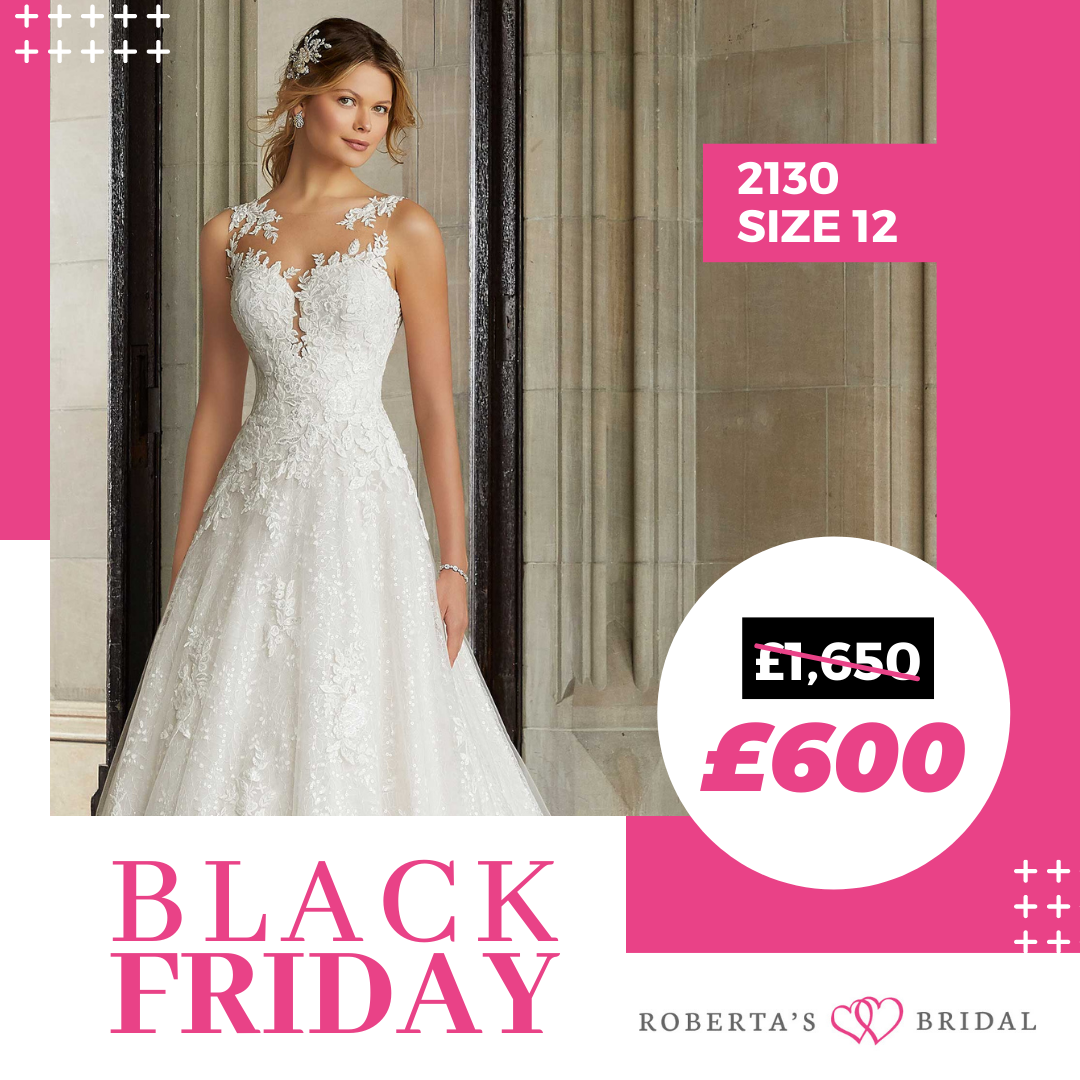 Morilee
2130
size 12
Usual price £1650
Black Friday £600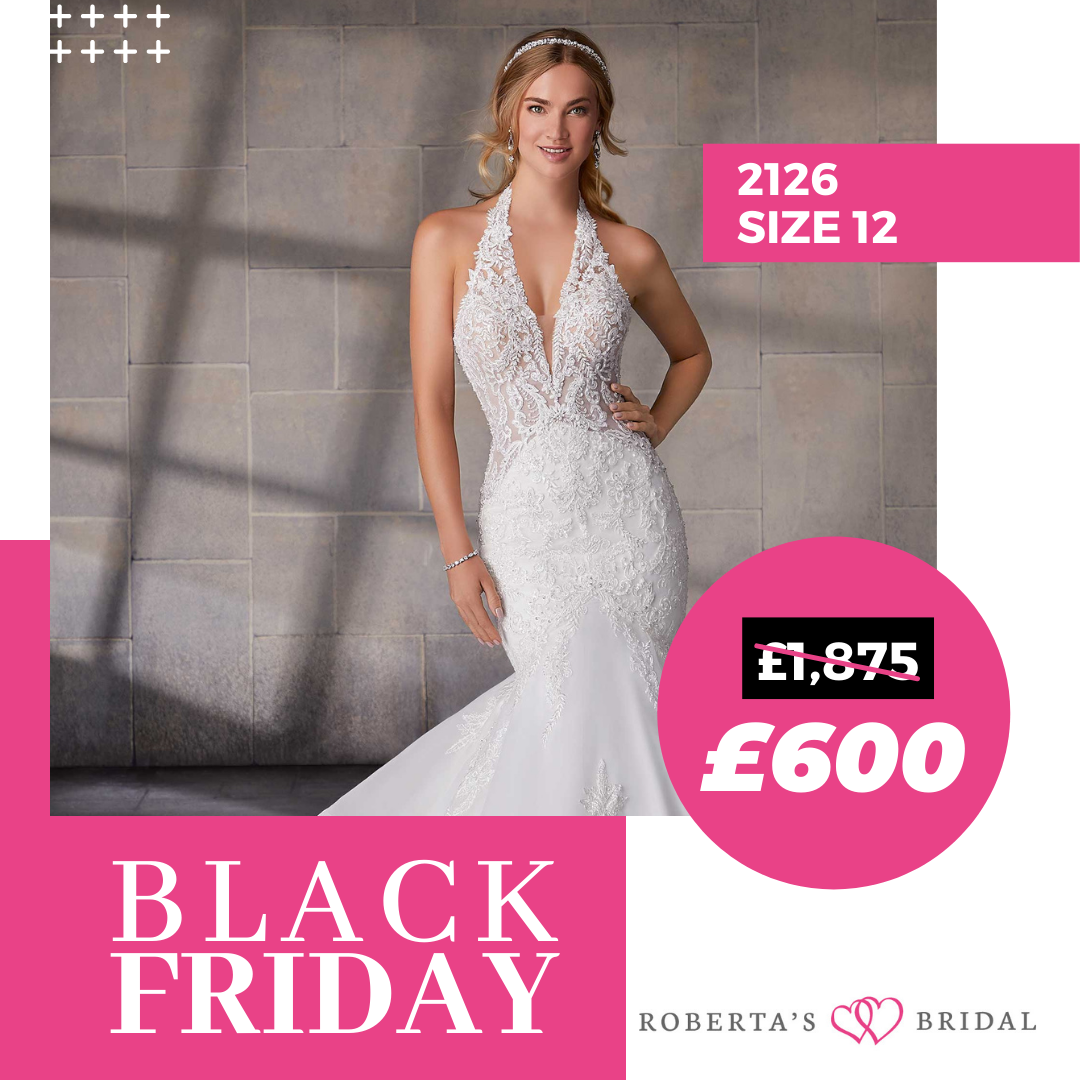 Morilee
2126
Size 12
Usual price £1875
Black Friday £600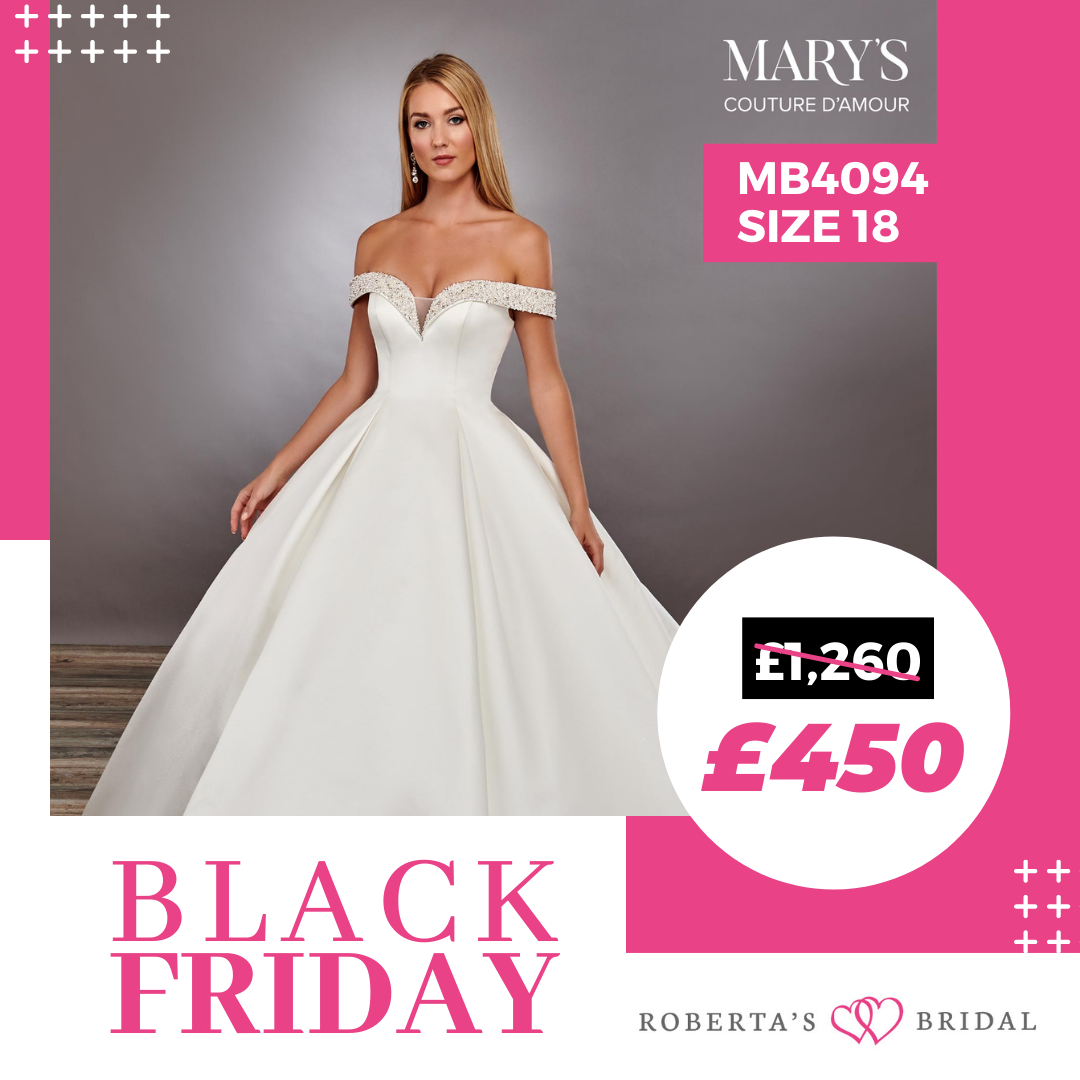 Mary's Bridal
MB4094
Size 18
Usual price £1260
Black Friday £450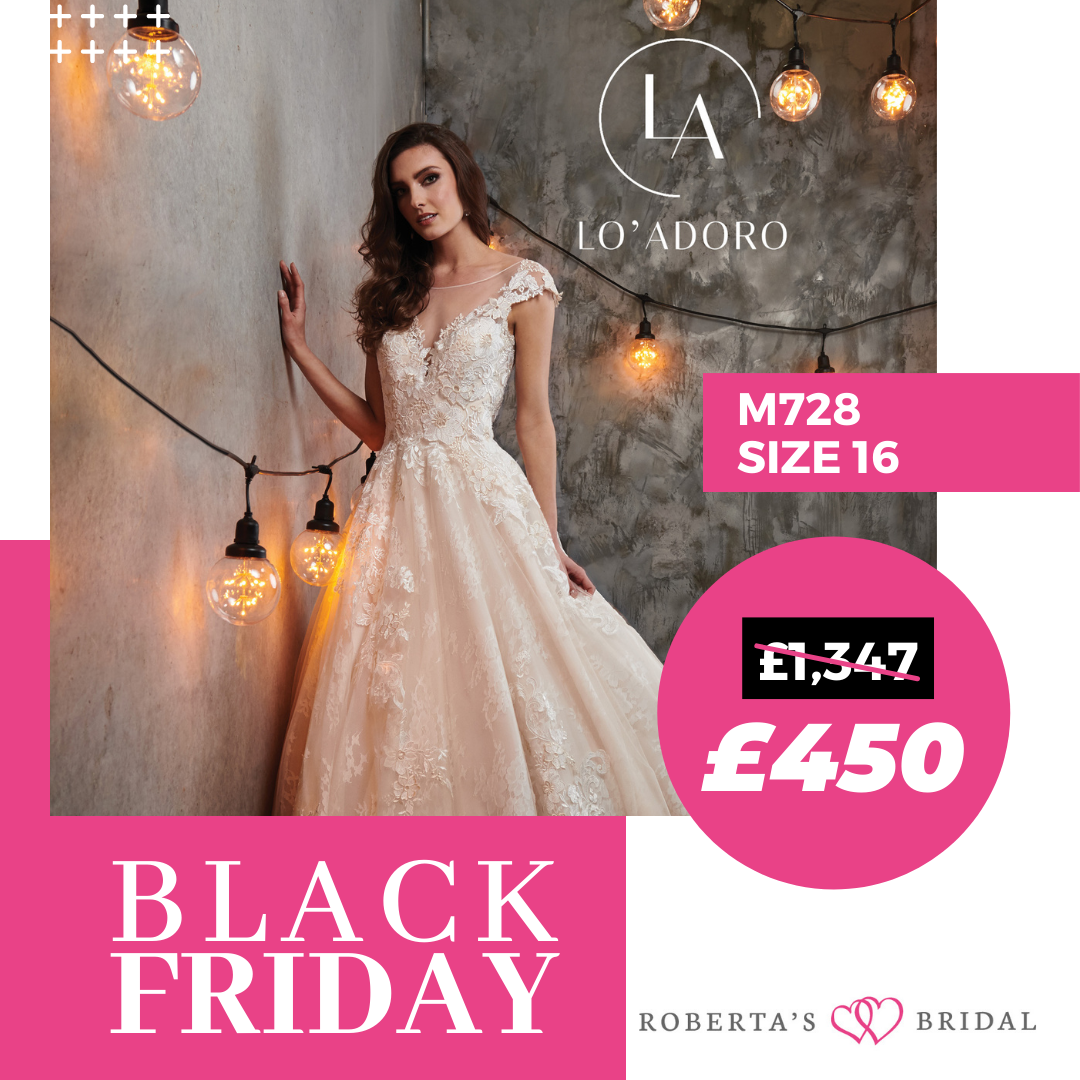 Lo'adoro
M728
Size 16
Normal price 1347
Black Friday £450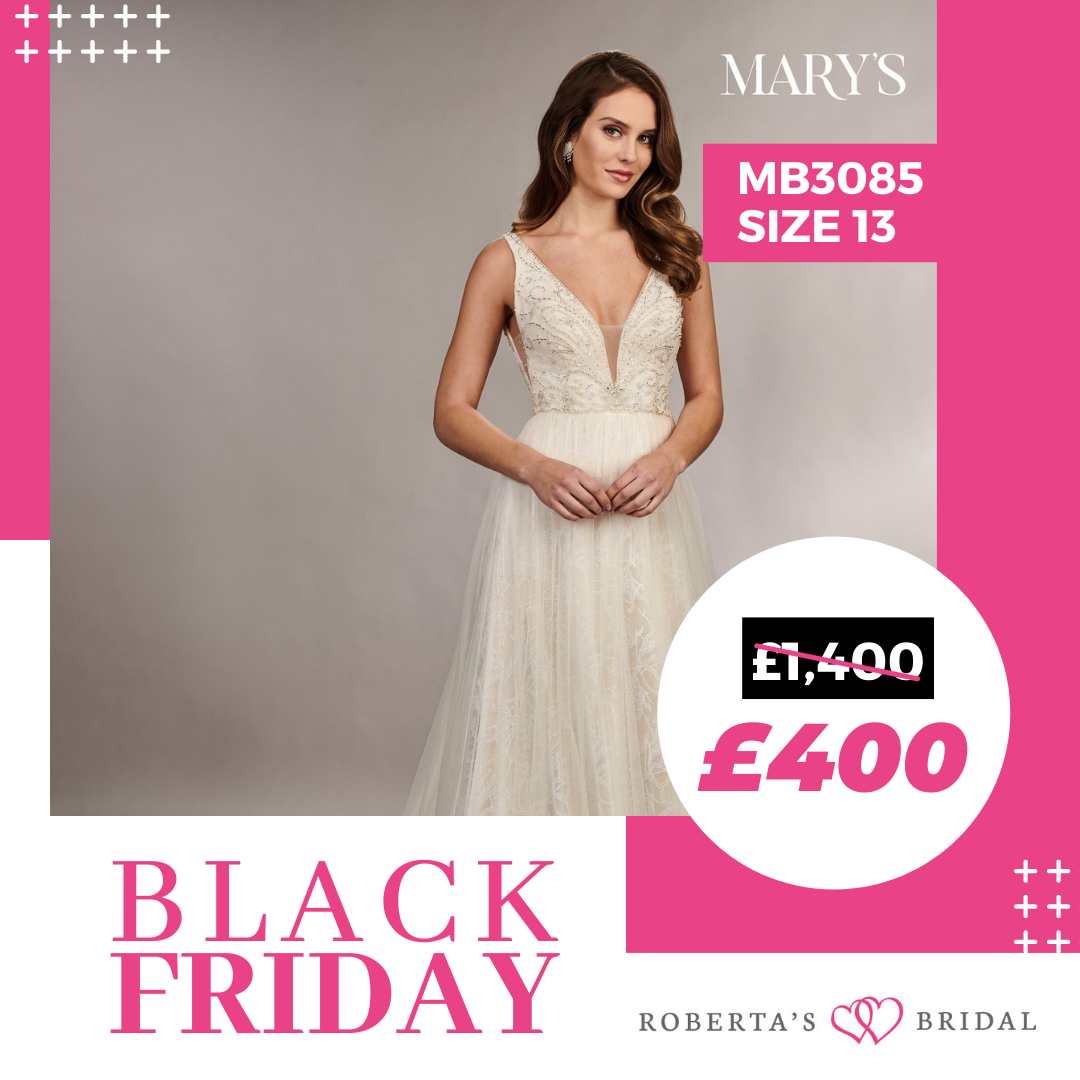 Mary's Bridal
MB3085
Size 13
Usual price £1400
Black Friday £400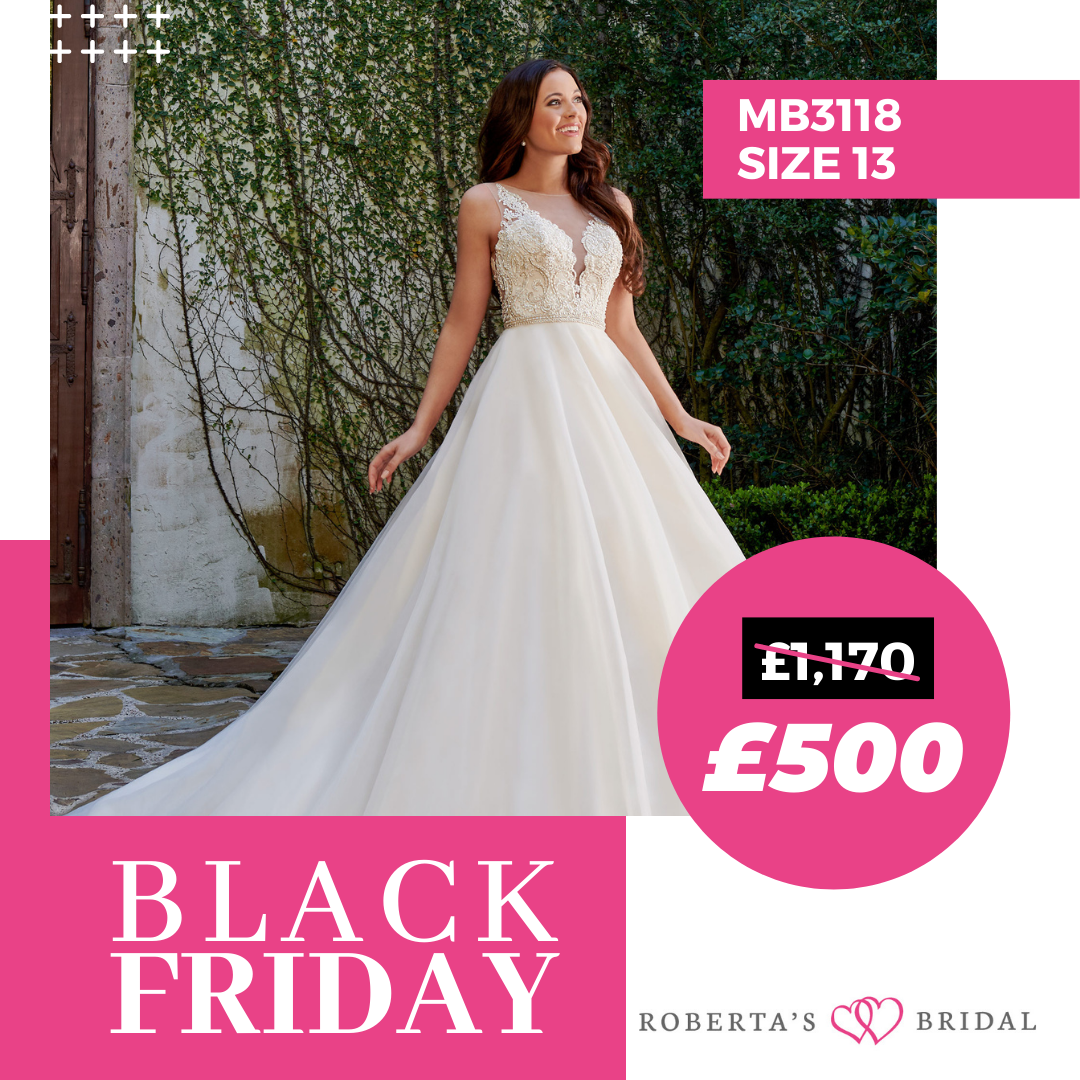 Mary's Bridal
Mb3118
Size 13
Usual price £1170
Black Friday £500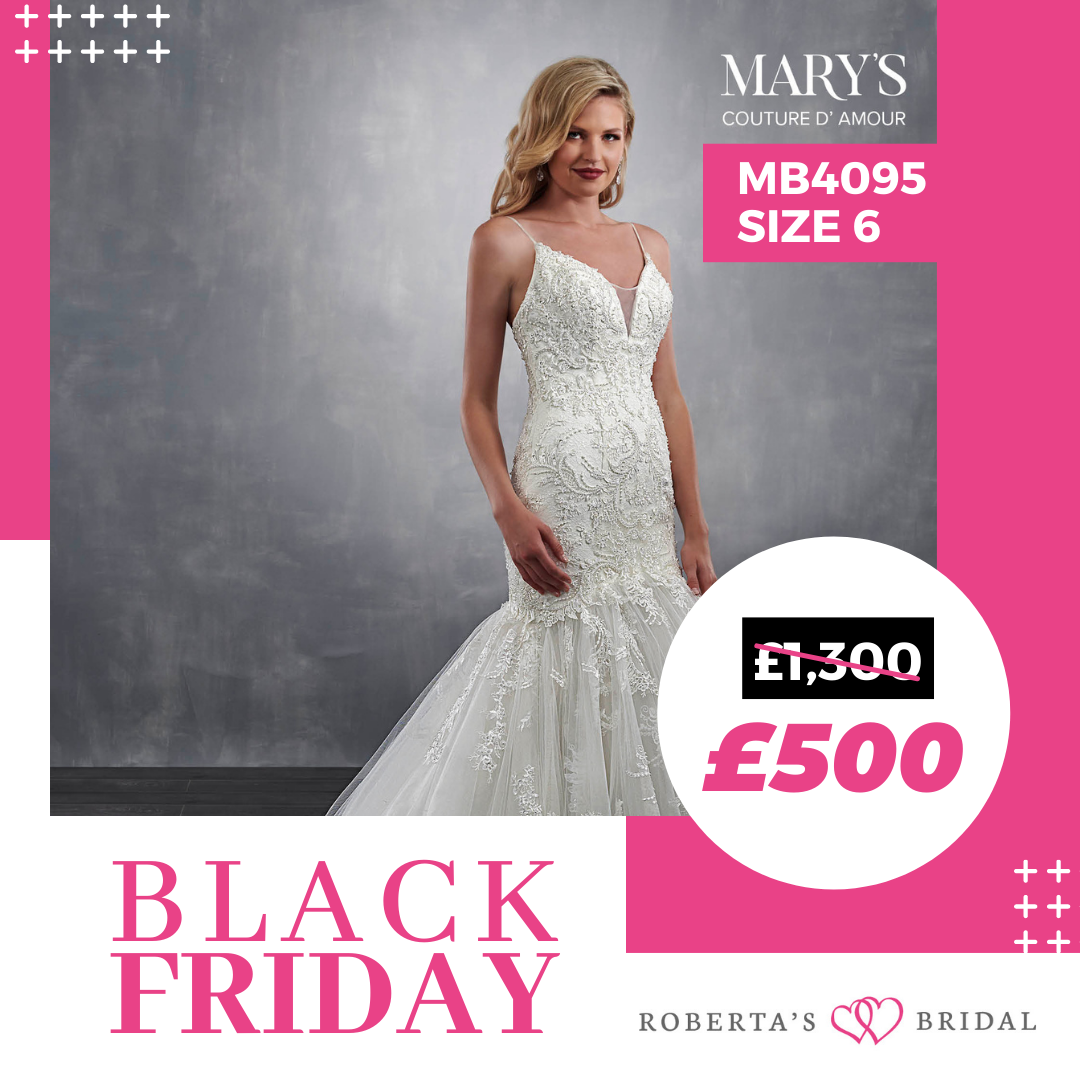 Mary's Bridal
MB4095
Size 6
Usual price £1300
Black Friday £500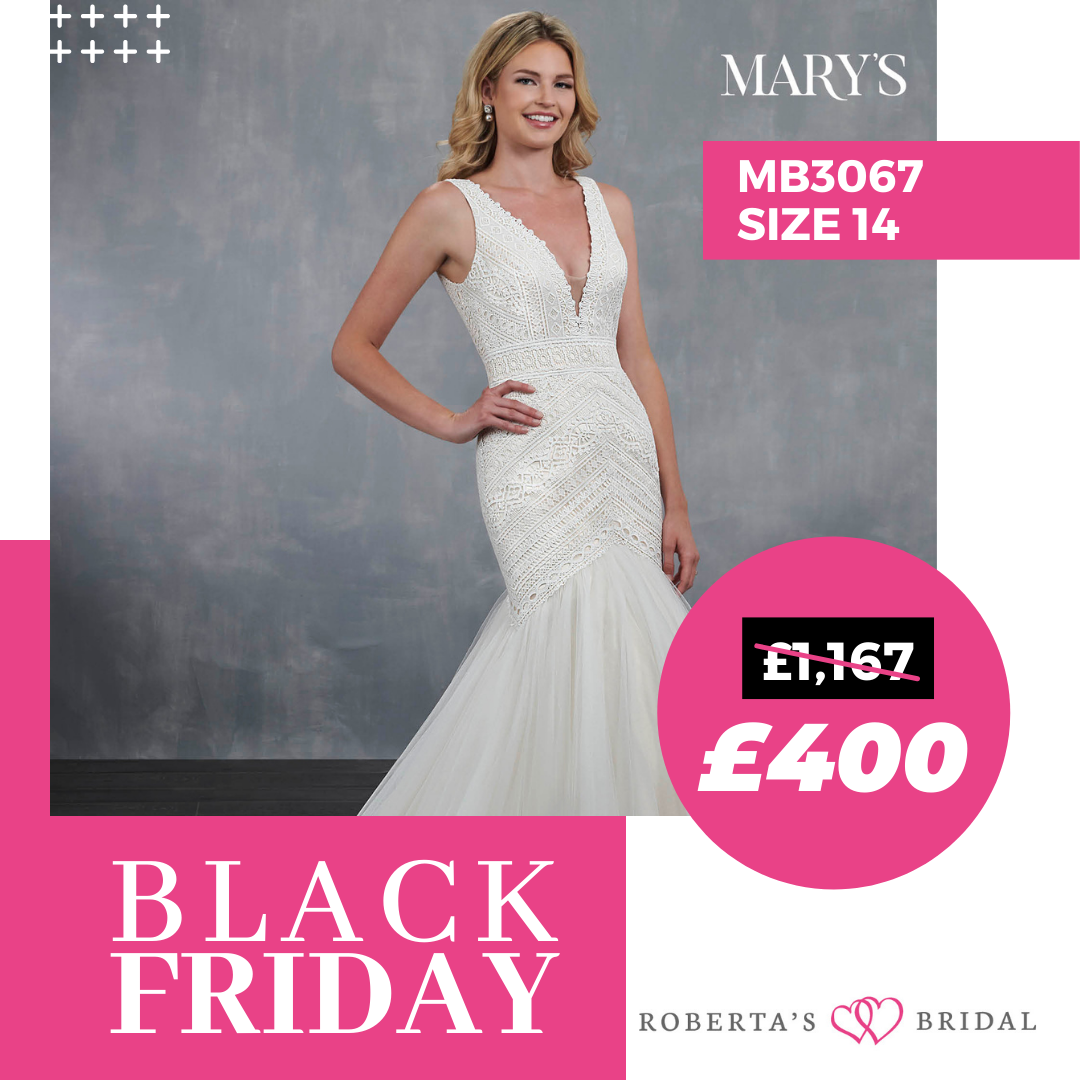 Mary's Bridal
Mb3067
Size 14
Usual price £1167
Black Friday £400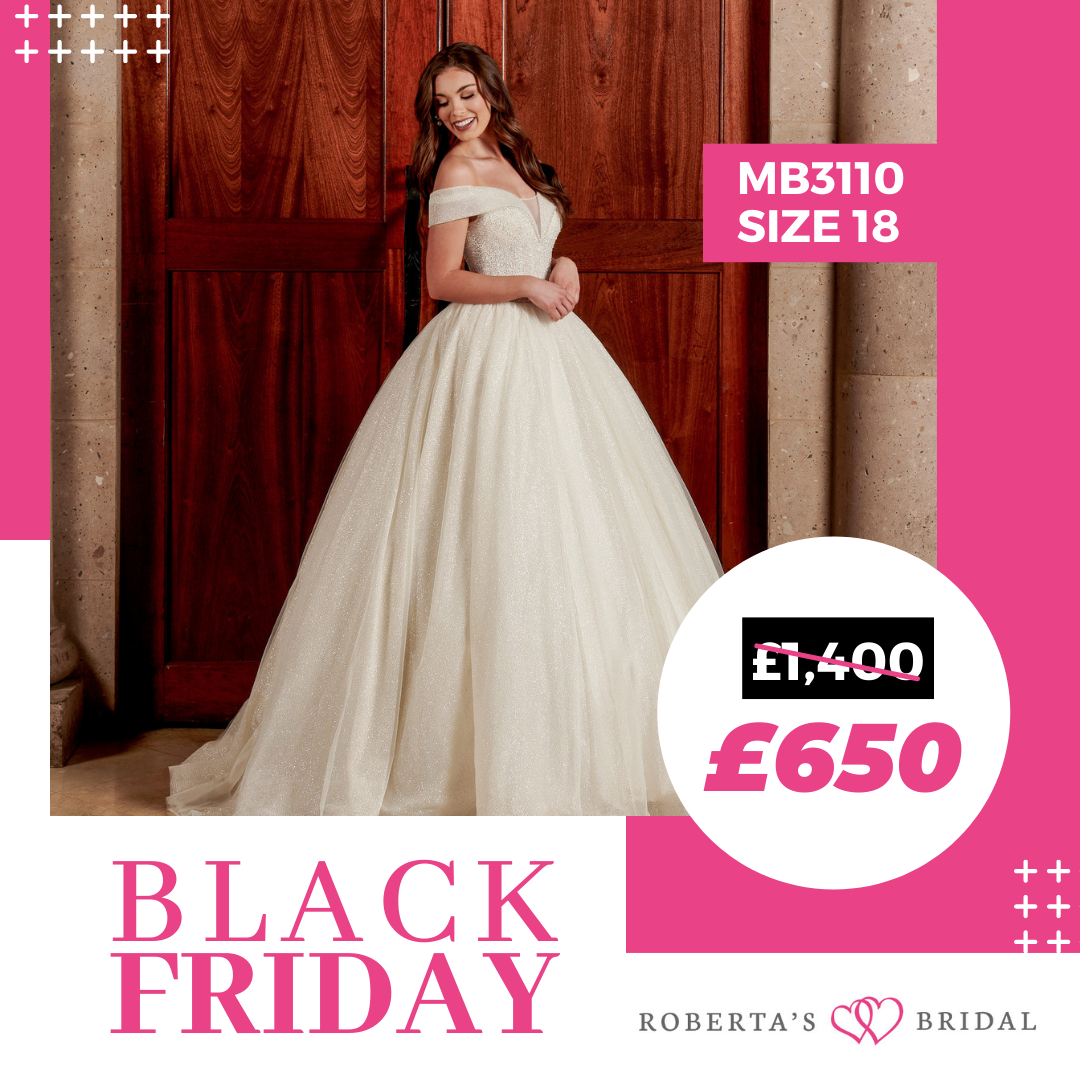 Mary's Bridal
MB3110
Size 18
Usual price £1400
Black Friday £650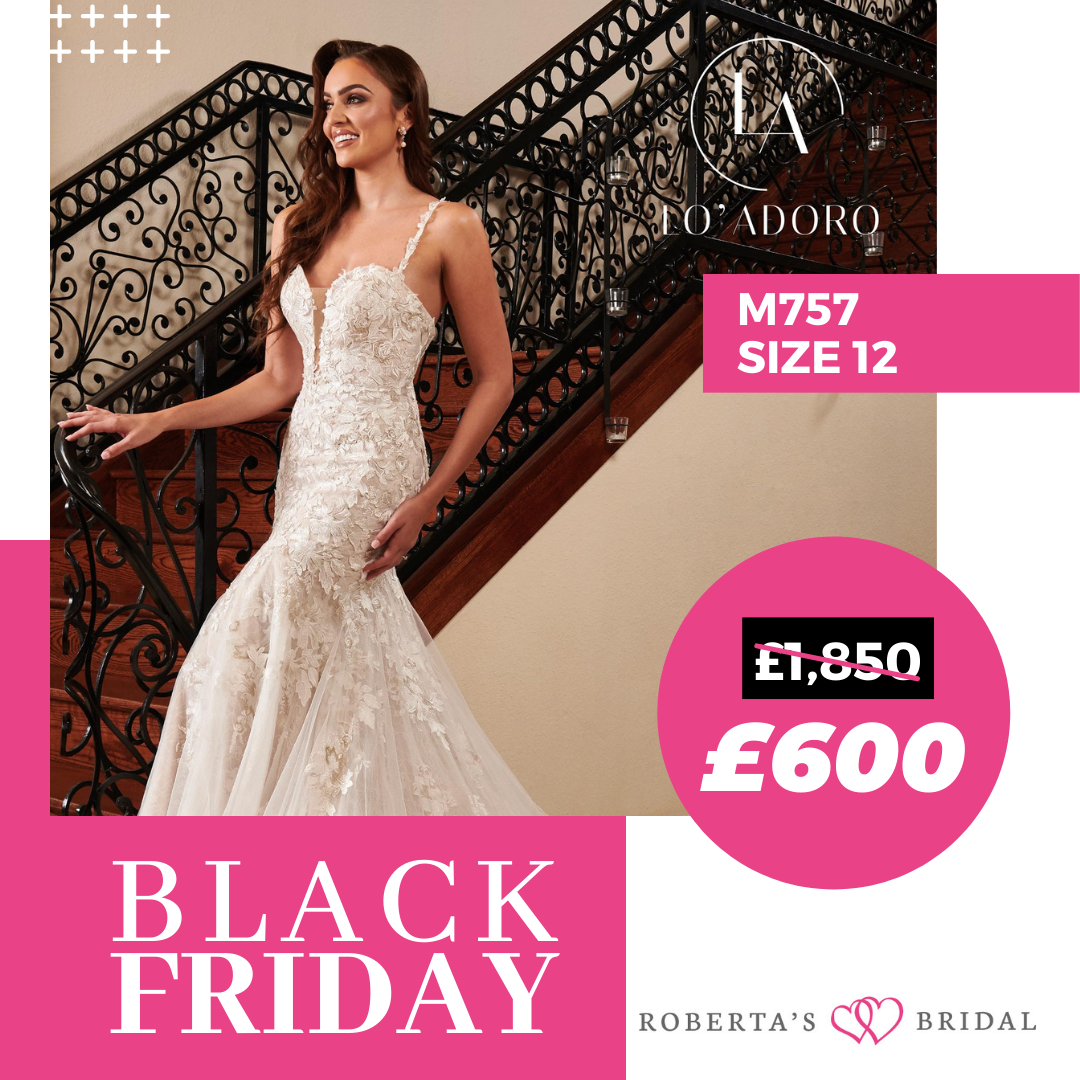 Lo'adoro
M757
Size 12
Usual price £1850
Black Friday price £600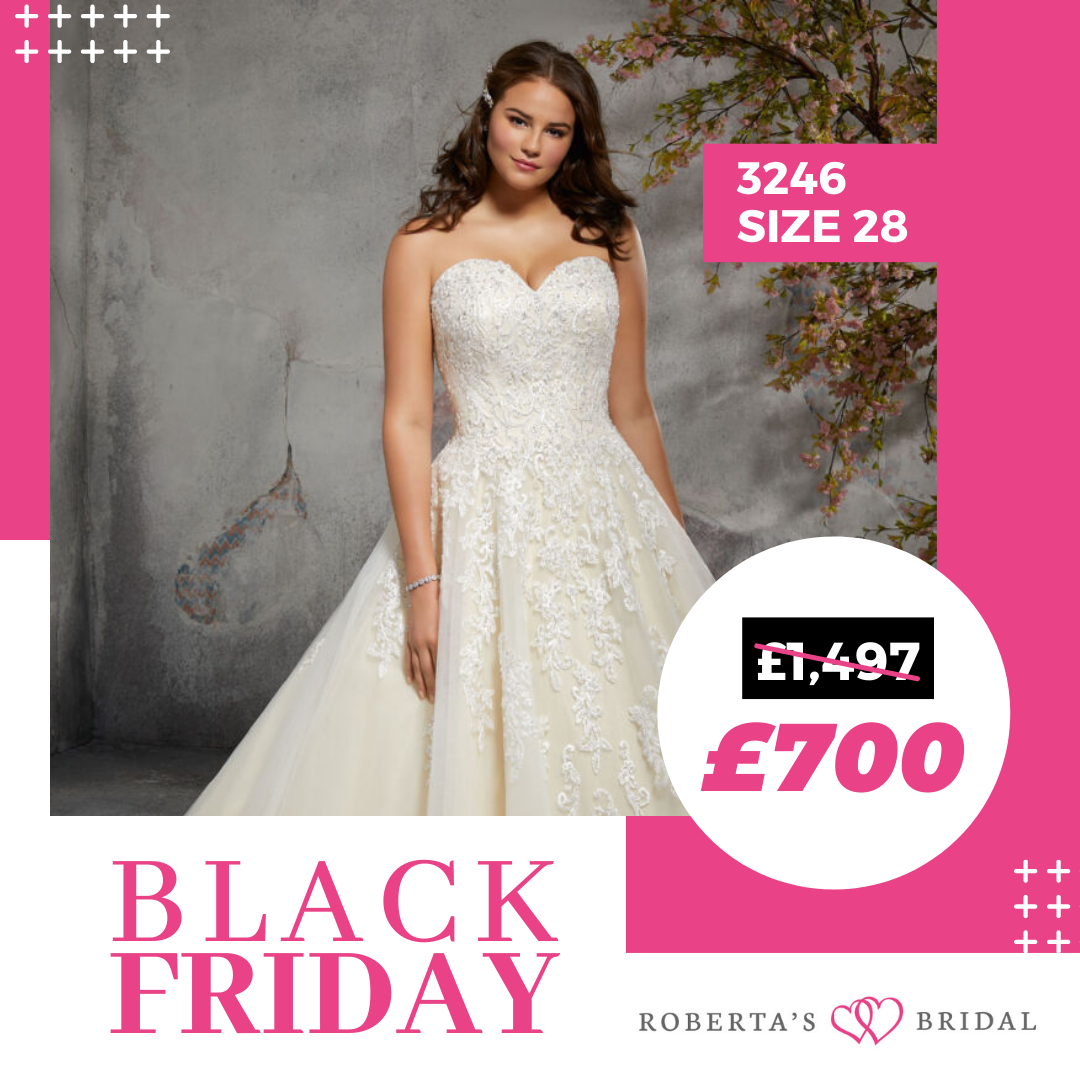 Morilee
3246
Size 28
Usual price £1497
Black Friday £700